Golden Granite

Granite Grey

Pitch Black

Basalt

Buff Sand
With decades of experience in the processing and production of high grade decorative sands and aggregates, we are confident that not only could we produce a product that saves time and labour but also looks fantastic.
Please be aware that we do not use any tones or dyes in this product and the colour is from a natural occurring sand product. Therefore variances in colour may occur.
The colours depicted on the tub and illustrated on the website and marketing material are the closest representative we could offer.
JointTec was established in early 2016, as a producer/supplier of a world class brush in pavement jointing compound…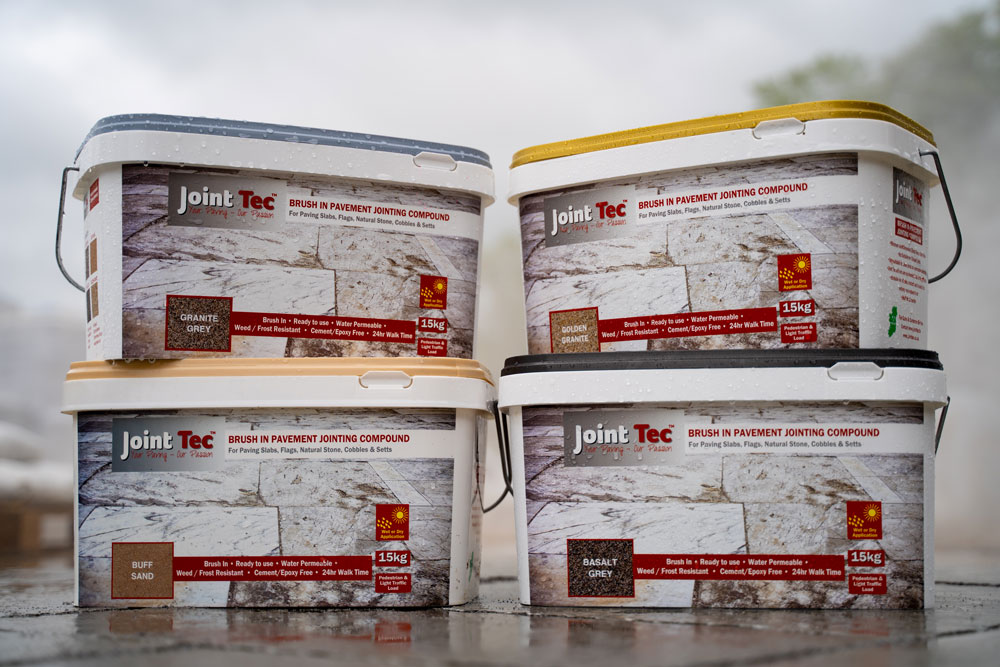 Visit Us
Kilpierce, Enniscorthy,                 Co. Wexford
Email Us
info@jointtec.ie
Call Us
00-353 (0) 87 2763613